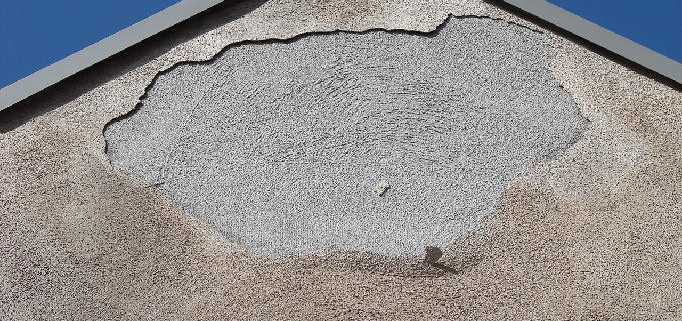 Tampa condo complex riddled with moldy walls; association blames builder
TAMPA, Fla. (WFLA) – On the heels of a multimillion-dollar shoddy construction settlement, announced by the Florida Attorney General's Office, another neighborhood is dealing with major problems.
This time, problems have emerged at the Schooner Cove condominiums in South Tampa, built by Texas-based D.R. Horton. From the outside, it was a gorgeous community – until the engineers popped the stucco off 10 buildings last week, revealing a moldy mess.
They found wood so rotten, it crumbled like butter.
8 On Your Side was there as workers went building to building checking for trouble. This exploratory work came after the neighborhood condo association hired an attorney and pushed for answers.
Association President Louis Ayoub said the condos was recently turned over to the neighborhood from the builder. Because of water intrusion complaints in some units, the association wanted an engineer's opinion.
Engineers first deconstructed one building. They found mold and what Ayoub called building code violations.
That unit now has a plastic containment wall to keep the mold away from the rest of the home.
"Water was pouring in around these windows," Ayoub said.
That prompted the association to demand more testing. Ayoub said he is still waiting for the results from the engineers, but based on what he saw, and 8 On You Side observed, there are problems.
The exploratory work looked strikingly similar to KB Home's Willowbrook complex in Bradenton. In 2012 8 On Your Side began a more than three-year investigation that led to millions in repairs and an attorney general settlement for millions more. Now, KB Home must have a third-party inspector evaluate any new homes during and after construction.
Darren Saltzberg, Tampa division president for DR Horton, said the company will fix any problems that are determined to be caused by faulty construction. However, he said he was not ready to take fault and cited homeowner maintenance issues as a possible cause of water intrusion.
"We want them to fix all of the problems, acknowledge that there is a problem and take care of it," said Carolyn Coram, vice president of the condo association.
https://guardianhomeconsultants.com/wp-content/uploads/2016/07/stucco1.jpg
512
682
giftedowl
https://guardianhomeconsultants.com/wp-content/uploads/2020/06/guardian-logo-e1592961674470-300x236.png
giftedowl
2016-07-21 17:15:01
2016-07-22 15:49:33
Tampa condo complex riddled with moldy walls; association blames builder