Guardian Home Consultants
Guardian Home Consultants will provide a free inspection for homeowners that think they may have a stucco issue. We are also a referral service for people whose homes are starting to show signs of damage from improper stucco installation.  Hairline cracks may seem like a minor blemish, but even those can cause severe damage.  If the system as a whole was not installed properly, the damage that follows in a short period of time can be catastrophic. See the image below.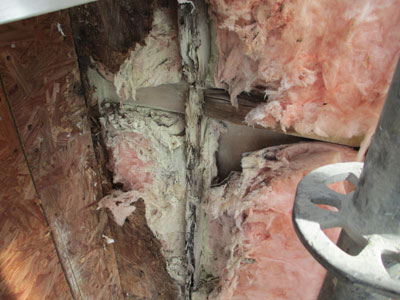 1
Wood rot, insulation rot and mold as a direct result of hairline stucco cracks that have let moisture penetrate behind the stucco.
At Guardian Home Consultants, we know that you have many concerns and questions regarding your home's stucco exterior.  If we determine that your stucco was not installed properly and your home qualifies for our program, we will align you with the right professionals to get your home fixed at no upfront cost to you.
Contact Guardian Home Consultants Now!